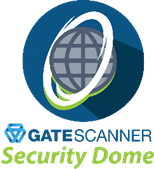 COMING SOON! GateScanner Security Dome: Multi-route content security, CDR as a Service (CDRaaS)!
NEW! GateScanner Security Dome: Multi-route content security, CDR as a Service (CDRaaS)!
Content sharing is critical for every organization's activities but is also a primary source for concern.
Receiving files from customers, suppliers and partners can introduce risks, since file-based attacks
including Zero Days, Exploits, and other weaponized content can evade scanning and detection technologies.
GateScanner Security Dome protects multiple content delivery routes by leveraging GateScanner CDR, all under one solution:
– Secure File Sharing and uploads
– Secure Mail
– Browser-based portable (USB) media security
– Browser plugin for Web downloads
– Automated file transfers
– Automation client for B2B  and internal file-vault synchronization
– Cloud storage synchronization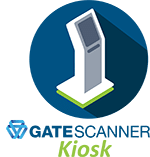 Allow USB upload without compromising network security or compliance
GateScanner® Cybersecurity Kiosk is a preconfi­gured appliance implemented as a freestanding physical enclosure with touch-screen (kiosk) or as stand-alone appliance, providing 'safe ports' to securely upload files from removable media such as USB devices, CD/DVD, memory cards & portable hard drives into the organizational network, meeting NERC CIP 003-7 portable media compliance, and NIST 800-53 PR.PT-2 media protection requirements.
GateScanner Kiosk applies state-of-the-art CDR technology to purify uploaded files, eliminating both known and unknown malicious content before delivering the files to their destinations in the network or to other media. The solution prevents firmware and hardware based attacks by isolating and detecting malicious devices. The portable media kiosk supports controlled exporting of files from the protected network to portable media/CD's and other external destinations, providing policy-based file redaction capability for the application of DLP protocols and GDPR compliance.
GS Kiosk installations can be deployed as stand-alone units or in networked configurations, optionally coupled with our data diode, GateScanner® Injector, to support cross domain solutions (CDS).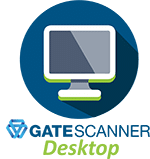 Secure USB uploads to PC's with CDR technology
GateScanner® Desktop is a client-server application of GateScanner's award-winning CDR technology, enabling the safe import of files from removable devices to local workstations, without risking network security.
GateScanner Desktop client is instigated whenever a portable device is inserted into a pre-configured workstation. It guides the user through a secure upload procedure, submitting the imported files to server-side GateScanner engine/s for a rigorous CDR file sanitization procedure, ultimately producing functionally identical, clean copies of the uploaded files, delivered to their selected destinations.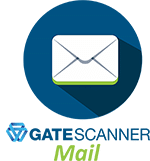 Add GateScanner® Mail's CDR technology to your existing Mail Relay/SEG for ultimate email security
Rather than react to a malware detection, GateScanner Mail breaks-down each and every incoming message and attachment to their elementary components, deep-scans them for hidden malicious code and file-spoofing, disarms them from foreign active content and reconstructs them in a way that disrupts remaining malicious code to ultimately produce a functionally identical, safe copy of the email.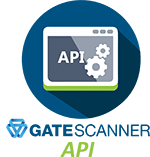 Insert powerful CDR protection into any data flow
The GateScanner® API platform enables ISV's, IT security service providers, developers and IT administrators to insert GateScanner's award-winning CDR technology to secure their existing file exchanges. Files are sent to a scalable grid of GateScanner engines for CDR processing, and disarmed files are returned.
GateScanner API supports multiple interfaces (REST, WCF, cmd-line) connecting with a wide variety of applications.
GateScanner scanning engines can be located on-premises or in virtual environments such as private or public clouds.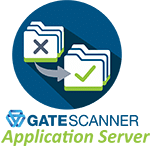 Secure file transfers with CDR technology
GateScanner® Application Server is a server-based application providing GateScanner's award-winning CDR technology to enable secure transfer of files from external applications to internal ones, and between applications located on networks of differing security levels within the organization.
Inserted into the data path, GateScanner Application Server comes between the connected applications, automatically submitting all incoming files to rigorous CDR file-cleansing operations before allowing them to pass on to their destinations.
GS Application Server can optionally be coupled with our data diode, GateScanner® Injector, to support high-security cross-domain solutions (CDS).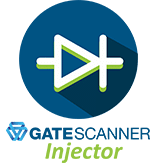 Unidirectional gateways for cross domain solutions (CDS)
GateScanner® Injector complements the GateScanner network security solution with a unidirectional diode-based gateway.
Unidirectional gateways (or data diodes) are physical devices that allow data to travel between networks in one direction only, preventing data from being extracted from the destination network. Frequently coupled with data-cleansing tools, data diodes support the implementation of cross domain solutions (CDS) where networks of different security levels are set up to establish highly-secured environments for the protection of sensitive assets, such as in critical infrastructure and defense.
GateScanner Injector comprises of 100/1000Base copper to fiber conversion optical transmitter and receiver, and control software.
GateScanner Injector's software features: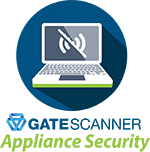 Ensuring computing appliance integrity
GateScanner® Appliance Security performs entire HDD AV scans on MS Windows-based computing appliances and devices including SCADA/ICS, aviation computers, drones, medical-imaging equipment and point of sale (POS) systems to ensure their integrity.
Using WinPE technology, GS Appliance Security is loaded pre-boot, gaining access to the entire hard disk drive including protected sectors. The entire drive is scanned with multiple AV's leading to a dramatic improvement in the level of threat detection and disinfection. As no software is installed and no configurations altered, the device's operational integrity remains intact.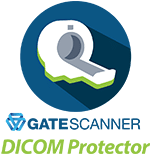 Securing health organizations
GateScanner® DICOM Protector is a physical appliance (kiosk) positioned at the clinic, providing patients & staff with a secure port to safely upload DICOM medical imaging files from portable media and CD/DVD's to the health organization's network, without jeopardizing it's security.
Using Content Disarm and Reconstruction (CDR) Technology, GateScanner DICOM Protector performs proprietary deep threat scans on the imaging files, and transforms them into completely clean and safe copies while maintaining strict conformance to the DICOM format for viewing and transfer to  internalIT/EHR/PACS servers.
GateScanner® prevents unknown and undetectable malicious code attacks, including APT's and ransomware, maintaining full usability, functionality and visibility of the files, ensuring organizational network security is upheld.
Try our award-winning solution today