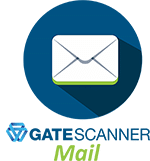 GateScanner Mail –  The Ultimate in Email Security 
Email is undeniably the main attack gateway and primary vulnerability of most organizations. GateScanner Mail applies Content Disarm and Reconstruction (CDR) file sanitization technology, offering an unprecedented level of protection from email-embedded attacks. Each and every incoming message is deconstructed, scanned with multi-AV's and then reconstructed to produce functionally- identical, yet completely safe, messages and attachments (see our 'Before & After CDR' sample page). 
GateScanner's CDR technology effectively disables both known and unknown ('signature-less') malware, making your reliance on employee judgement – if to open an attachment or not – a thing of the past.
Incoming content – messages and attachments – is deconstructed to its basic components, deep-scanned with multi-AV engines and purged of any active or malicious content. File-spoofing attempts are identified and blocked; password-protected attachments are unpacked and scanned via user prompts. Completely new and safe email messages conforming to vendor specifications and identical in form and function to their originals, are produced then delivered to their destinations with minimal delay.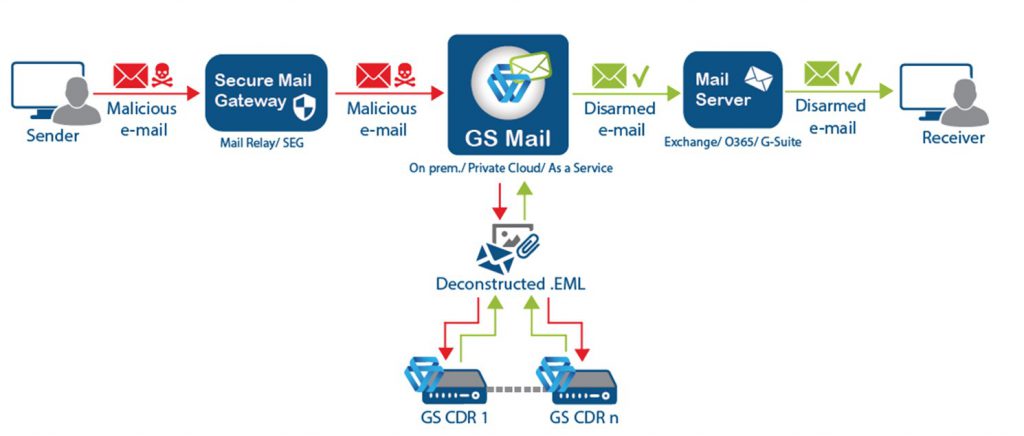 Related Video: Sanitizing Password Protected Attachments