GateScanner API – The power of CDR file sanitization at your fingertips
GateScanner® API provides developers with tools to seamlessly insert GateScanner's powerful file-cleansing technology into any data stream. Files are directed to a scalable grid of GateScanner Multi-AV engines for fast, in-depth scanning with Content Disarm and Reconstruction (CDR) technology, returning new and completely safe copies back to the source (see 'Before & After CDR' file samples).
GateScanner scanning engines can be located on premises or implemented within virtual environments, on private or public clouds.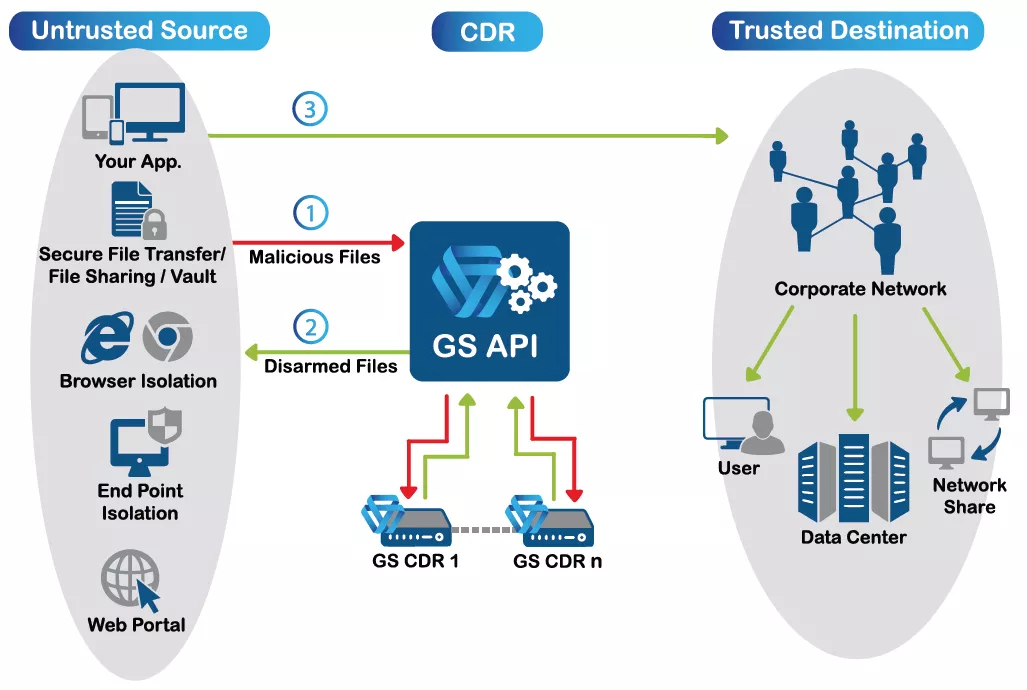 GateScanner® CDR is invoked via REST API.
Adds an additional layer of security for 3rd party applications and OEMs.
The application sends the file to be processed via REST API and a disarmed file is returned.
Available as a service.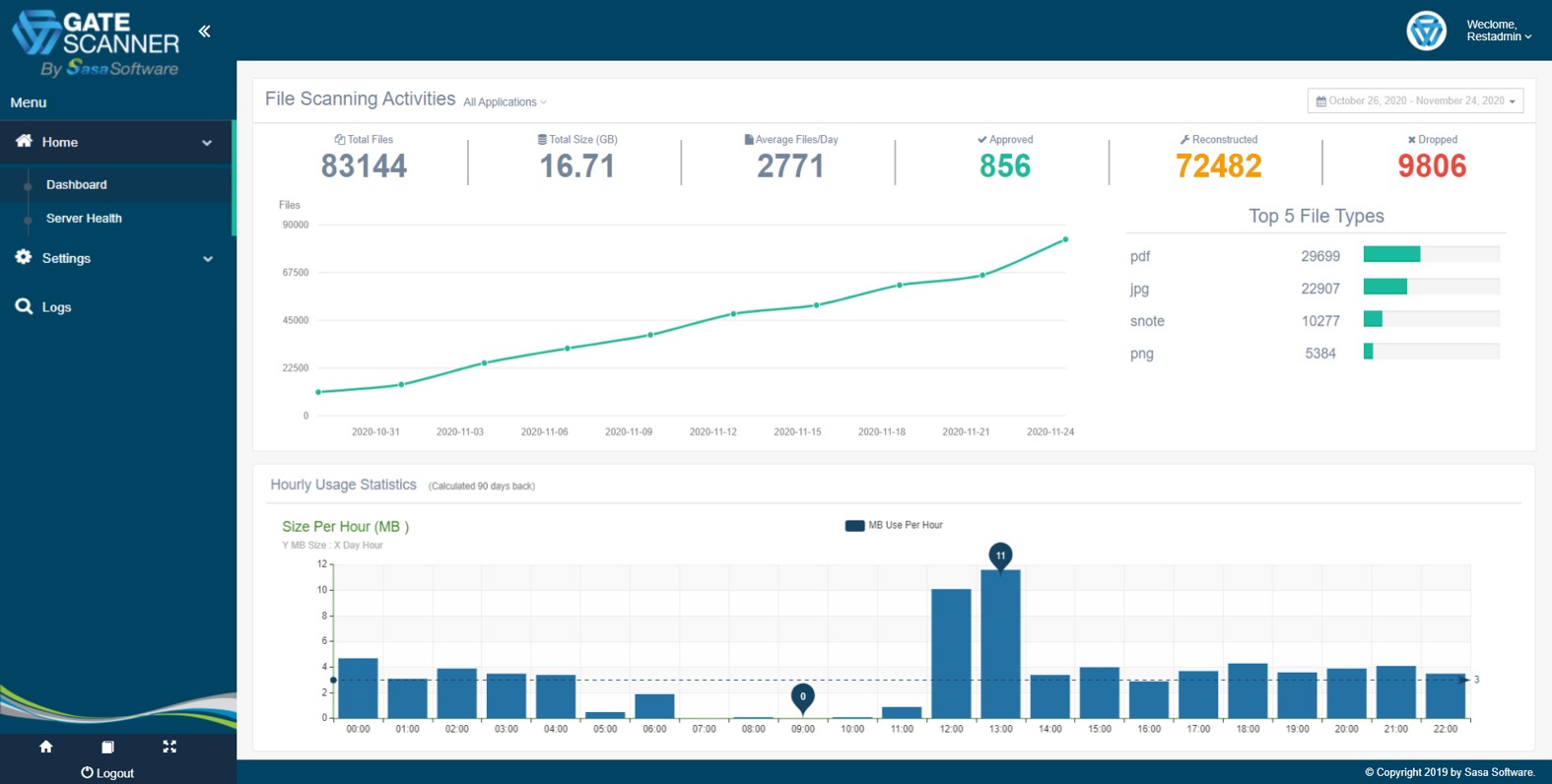 Related video: Menlo Security browser isolation with GateScanner integration