GateScanner Imaging Gateway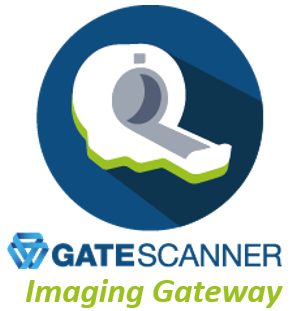 GateScanner

Imaging Gateway – Securing the healthcare network 
DICOM (Digital Imaging and Communications in Medicine) is the international standard for communication of medical imaging information, and DICOM files are used extensively by healthcare organizations the world over. It is exactly this prevalence that makes them especially attractive to criminals, as vehicles for the transmission of embedded malware delivered stealthily into healthcare networks.
As the digitization of healthcare expands, the demand increases for online transmission of radiological data   – either directly from patients, or from partnering clinics. This transfer, frequently beginning with portable media devices uploading unchecked data directly into institutional portals or to the PACS, constitutes a major vulnerability for the healthcare network. DICOM files in transit represent a broad attack vector – accessible to practically anyone – and therefore a cause of great concern for IT security teams.
GateScanner® Imaging Gateway offers safe uploading of imaging files – X-ray, ultrasound, MRI and CT scans – to the PACS and RIS, from any type of portable media, via physical uploading stations or via web portals.  GateScanner performs proprietary, multi-AV, deep-threat scans on all incoming DICOM files, including included viewer software. Safe DICOM files are produced, devoid of any malware yet preserving the full integrity of the clinical data.