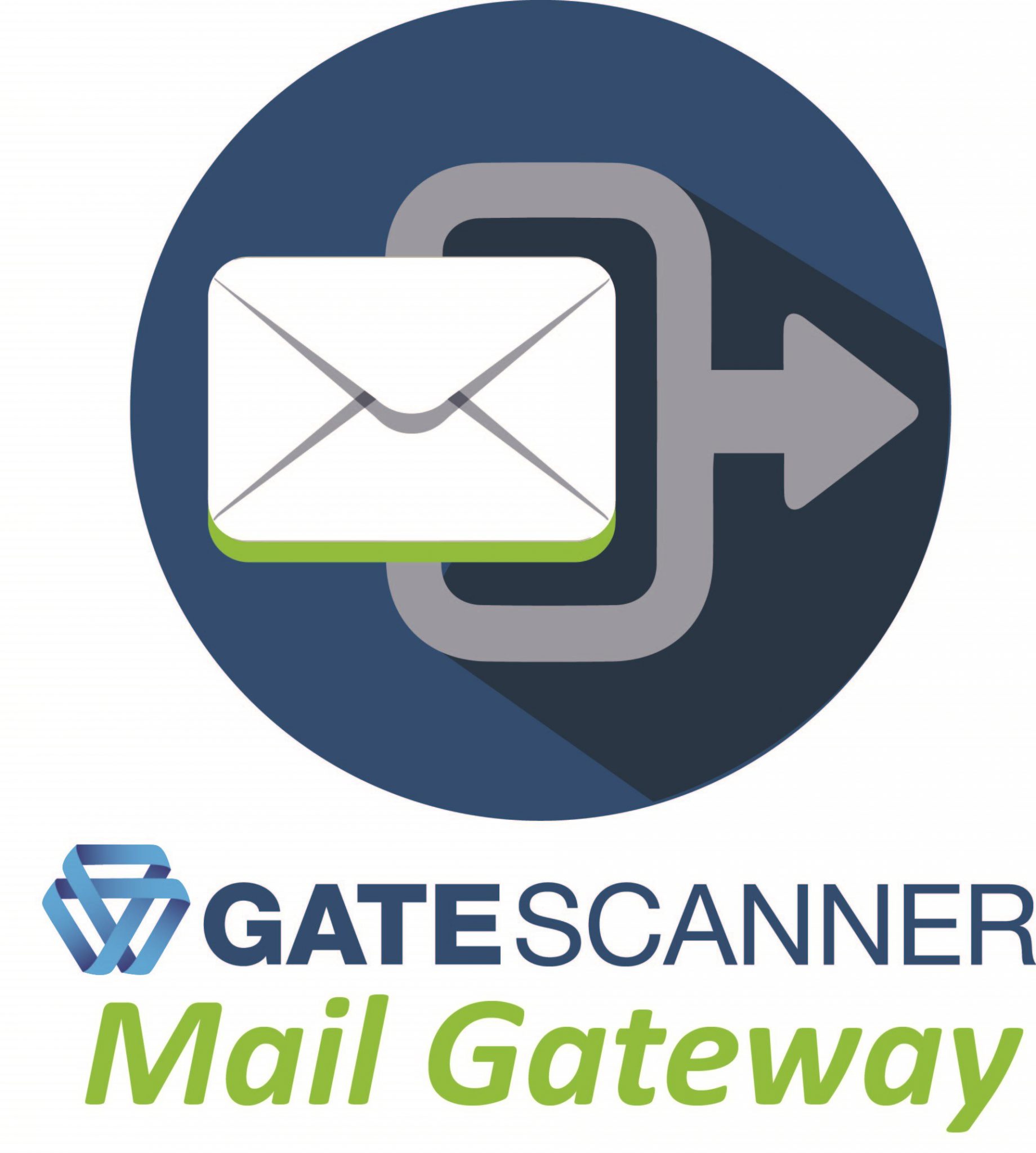 GateScanner Mail / Mail Gateway  –  Secure Email Gateway with CDR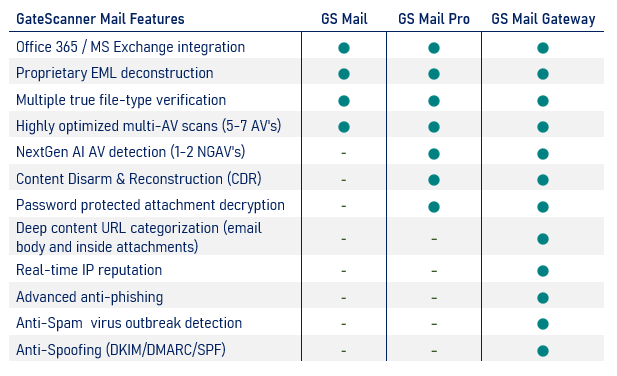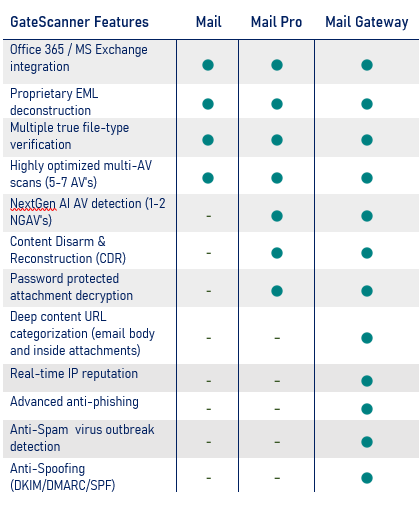 Business Email Compromise (BEC) is the primary vulnerability of most organizations today. Weaponized emails containing zero-days, exploits, and evasive malicious code continually overcome the reactive detection provided by standard SEG's, leading to a continuing rise in breaches and ransomware incidents. A new approach is needed, focusing on proactive prevention.
GateScanner email security products – GateScanner Mail, Mail Pro and Mail Gateway – feature our proprietary .EML deconstruction, followed by deep, multi-AV scanning, true file-type verification (including attachments) and built-in integration to Outlook 365 and MS Exchange. 
Mail Pro and Mail Gateway offer hightened security by utilizing Content Disarm and Reconstruction (CDR) file sanitization technology, NextGen AV's with AI, and password-protected attachment decryption. 
GateScanner Mail Gateway – the flagship 'all-in-one' secure email gateway for large enterprises designed to replace multiple third-party tools and bring all protection capabilities under one hood. The GS secure email gateway adds deep-content URL categorization, real-time IP reputation checks, advanced anti-phishing, anti-Spam & anti-spoofing with virus outbreak detection, to deliver one of the most powerful email security packages available today.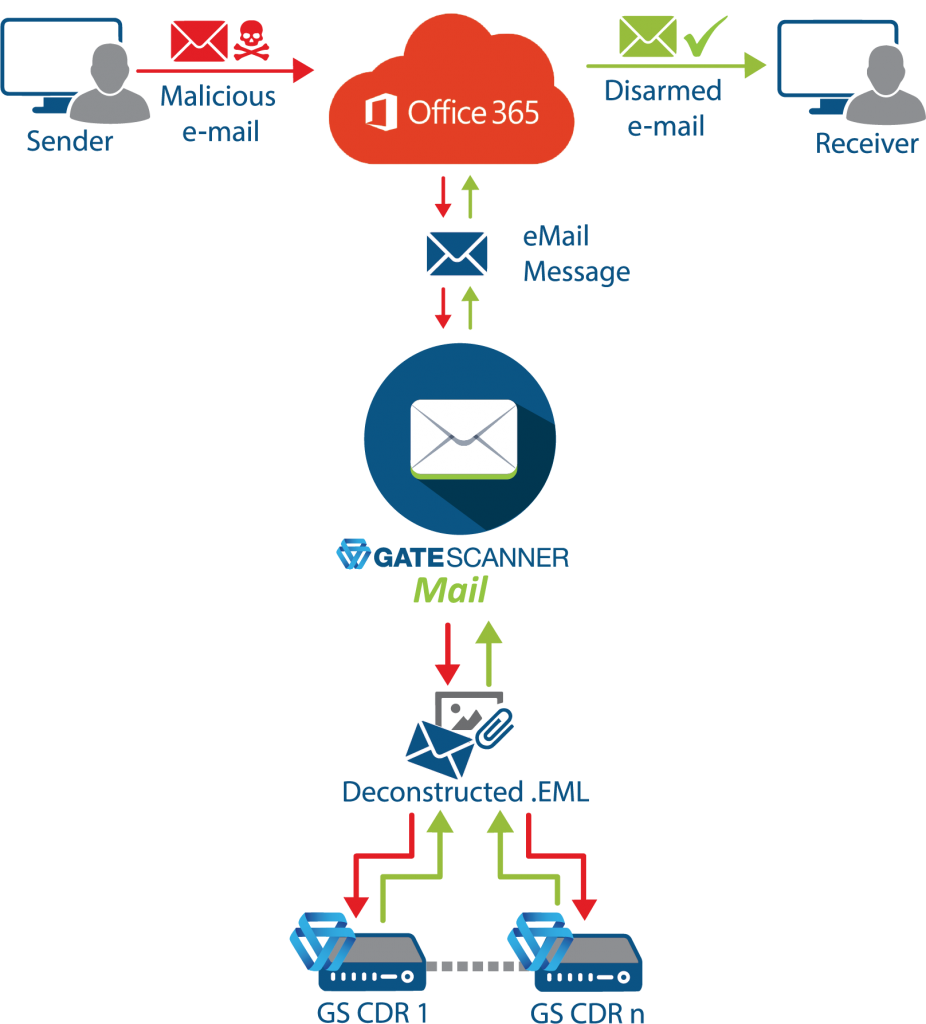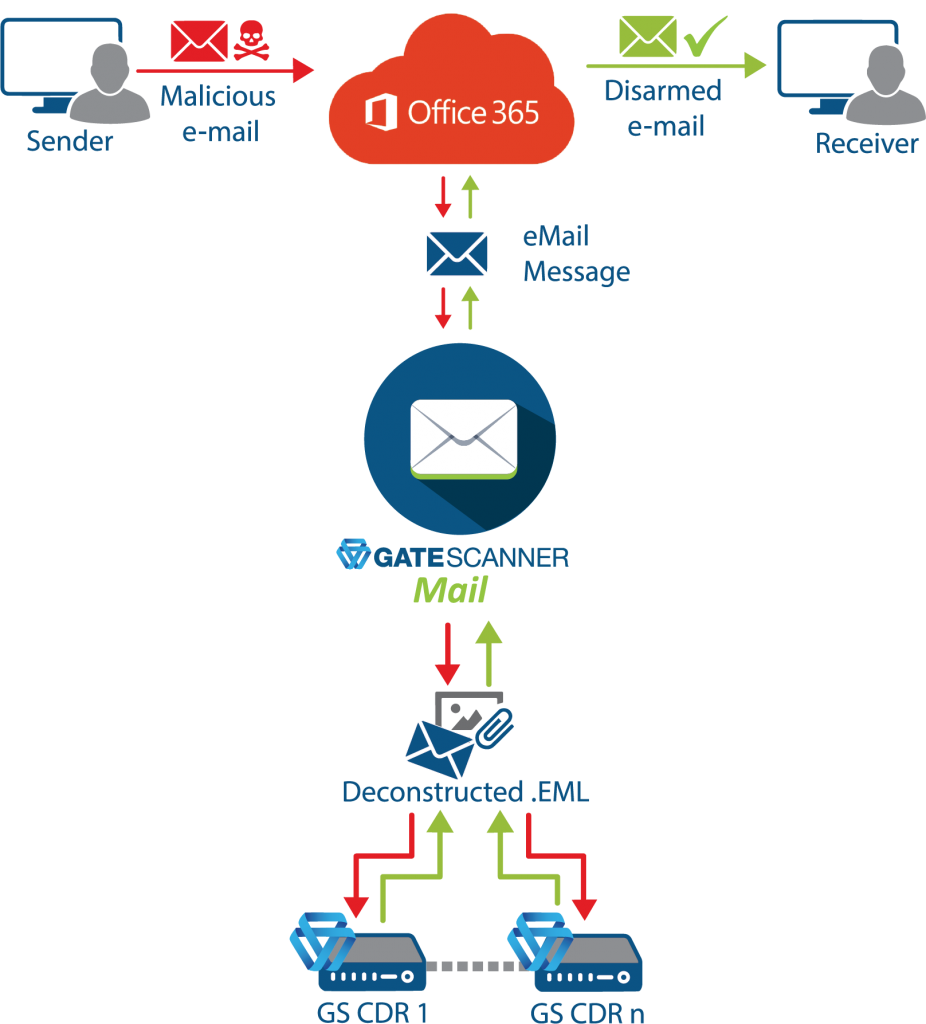 Related Video: Sanitizing Password Protected Attachments